Golf Instruction
Fort Mill Golf offers a number of programs and instruction customized to suit all players. Golf instruction is provided by Marc Lapointe Golf and builds on the strong interest in golf we have seen expressed in the popularity of our recent partnership with The First Tee of Charlotte.
Marc Lapointe Golf
Fort Mill Golf is proud to offer golf instruction through Marc Lapointe Golf. Under Marc's instruction, we offer private lessons for youth and adults, in addition to camps, clinics and more. Together, our goal is to make the game of golf accessible to all ages and abilities. While Marc teaches students at all levels of the game, he emphasizes the importance of fundamentals as a core element of his instruction.
Marc comes to Fort Mill Golf from the Dana Rader Golf School at The Golf Club at Ballantyne where he taught since 2003, most recently as Director of Instruction. Marc has been honored for his work with junior golfers by being named among the top teachers in the country by U.S. Kids Golf; in 2013–14, Marc was ranked #6 in the Best Teachers in NC by Golf Digest. Marc's golf tips have been published in Carolina Golf Journal and Ballantyne Magazine.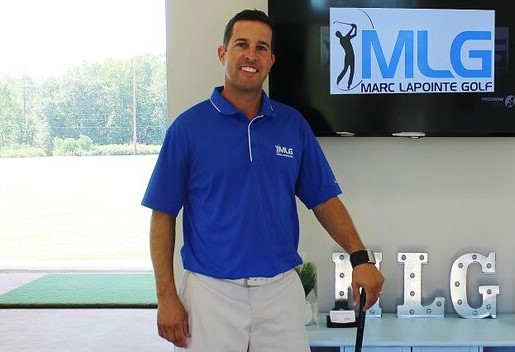 First Tee Greater Charlotte
The First Tee of Charlotte's mission is to impact the lives of young people by providing learning facilities and educational programs that promote character development and life-enhancing values through the game of golf.
All levels of young golfers are welcome.
Classes are held at Fort Mill Golf Club.
The 8-week will cost $65, and the 10-week session will cost $80.
Equipment is not necessary, but children are welcome to bring their own if they have it.
Dress (preferably) in a collared shirt and tennis shoes or golf shoes.
2021 Teeny Tees Camps
June 23-July 10, 9am-11am
July 21- July 24, 9am-11am
August 11-August 14, 9am-11am
2021 Player/Advanced Player Camps
July 7-July 10, 9am-11am
July 28-July 31, 9am-11am
August 18-August 21, 9am-11am
2021 Par/Birdie Camps
July 14-July 17, 9am-11am

August 4- August 7, 9am-11am
To sign up please visit, www.thefirstteecharlotte.org
For more information please watch this video.
Fort Mill Junior Golf Association
The Fort Mill Junior Golf Association is dedicated to promoting the game of golf and instilling its lessons in the next generation of golfers.