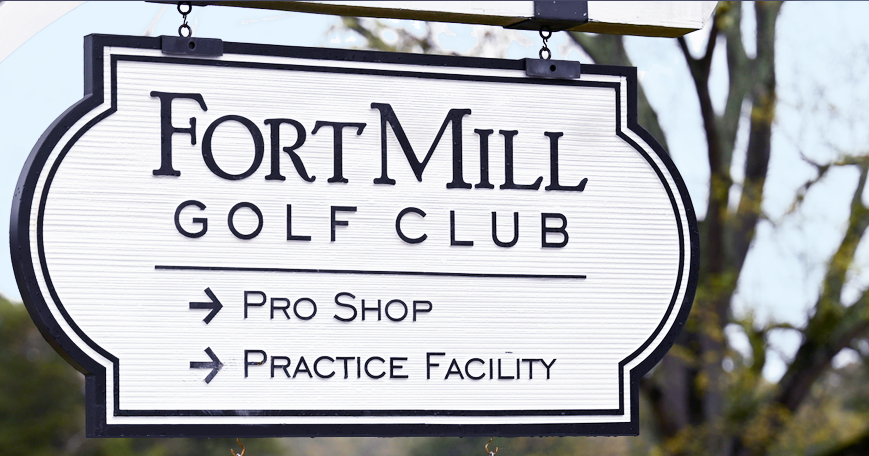 2022 Men's Member-Guest Golf Tournament
The Fort Mill Golf Club and the Fort Mill Men's Golf Association cordially invite you and your guest to participate in the 2022 Member-Guest Golf Tournament. The exciting event returns on May 19-21, and registration opens Saturday, April 16. Only the first 60 teams to register will be awarded entry. Registration closes May 7.
Entry Fee: $525 PER TEAM
Prizes: Gift certificates for clubhouse merchandise and trophies will be awarded to flight and Shootout winners. Cash payouts for Long Drive, Putting, and Close-up events on Thursday evening.
Payment must be received with entry form. Entry fee includes the following:
Cookout and skills contests for players and guests on Thursday evening
Greens fee, carts, food and drinks for Friday and Saturday tournament rounds
Saturday night social in the Oak Room for players, guest and spouses
Format: Two-man best ball match play. Each match will be played off the lowest handicapper's ball in each foursome. The other players in each match will then be allocated strokes as appropriate.
Tournament will be pre-flighted based on team handicap. Each flight will have six teams and handicaps will be used to make play equitable within each flight. It would be preferred if the guest would have a verifiable handicap either through the USGA GHIN computer system, league handicap or recent scorecards from play. If none of those criteria can be met an estimated handicap can be submitted. However, the Member Guest Handicap Committee will be the final arbiter of the tournament handicap. The Member Guest Tournament Committee also has the authority to make adjustments/revisions to course handicaps at any time during the tournament as they see fit.
Age 65 and over may play from the gold tees and 75 and over may play the red tees. Handicaps will be calculated based on the tees you are playing from per the USGA and GHIN handicap system. You are permitted to specify tees longer than your age group. You can go to the GHIN app and see how the different tees affect your handicap. Remember your handicap is 50% because it is a 9 hole match and 90% of that because of Best Ball.
Schedule of Events
May 19: Optional Practice rounds for member and guest. Cookout at 6pm for all players and their guests. Long drive contest, putting contest and close-up contest. Pick up tournament gift. Pay for Mulligans. $30 for 1 mulligan per team per match. Get in Ladies 50/50 raffle.
May 20: 1st, 2nd, and 3rd round nine hole matches of tournament.

Players check in at least 30 minutes prior to 9am shotgun start.

May 21: 4th and 5th round nine hole matches of tournament. Shotgun start at 8:30am. Flight Winner shootout to be held 45 minutes after completion of tournament. Social and dinner to begin 6pm for player, guests and spouses. Adults only please.
Please make sure the date, time and email addresses of all players are included on the entry form when it is turned into the Pro Shop.
Registration Form